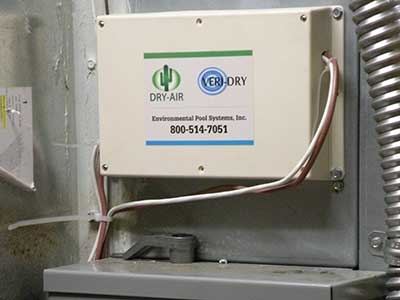 Are you looking to replace an Environmental Pool Systems or Dry-Air pool room dehumidification unit? And you want all the reliability and modular (fit through a standard size door) design of your original unit installed inside and on the floor?
Good news—you found the ideal replacement source! DXair replaces all models of Environmental Pool Systems and Dry-Air units. The same engineering behind both brands is found in DXair units. The same people who brought those innovative ideas to market continue that innovation through improvements that provide the smallest industry footprint, smallest industry refrigerant requirement, enhanced energy savings, stainless steel construction options, and more.
Use our Replacement Dehumidifier form to request an even better unit than your Environmental Pool Systems or Dry-Air original.